This new style afterburner is much easier to setup than the older style. No need to wire up the controller.
The controller is pre-wired into the servo lead that only needs to be connected too a Y cable that is then connected to the throttel channel of your receiver.
Working voltage 4v -6v coming from the receiver.
With Y cable is included.
Input Voltage: 4v - 6v ( From Receiver )
- Afterburn Maximum Current: Around 280mA 
- LED Light: 2812 x 24
- Controller Size:16mm x 12mm x 5mm
- Afterburn Inner Dia: 70mm
- Afterburn Outer Dia: 82mm
- Lead Wire: 800mm
- Weight: 12.5g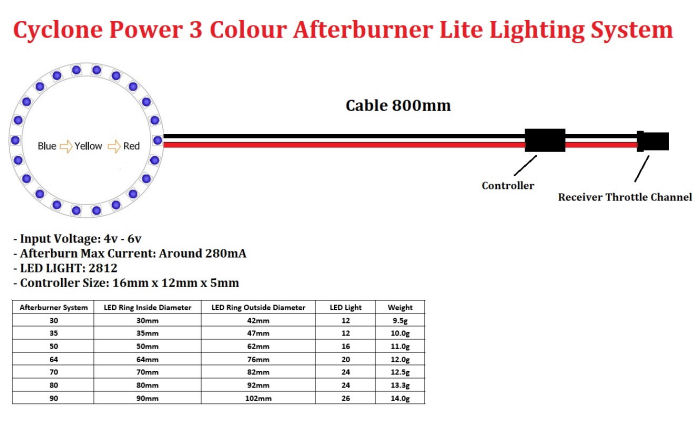 Afterburner Cyclone 3 Color Led 70mm
Product Code: CY70AB
Availability: